Barrett-Jackson's Palm Beach auction recently completed. In the middle of 2021, I gave up trying to chronicle every eighties vehicle sold at any particular auction—there's often an endless sameness to them. So, I now only write about the cars and trucks that are less seen at auction. Below are five sold at Palm Beach that attracted my eye, described and discussed with a little more detail than usual.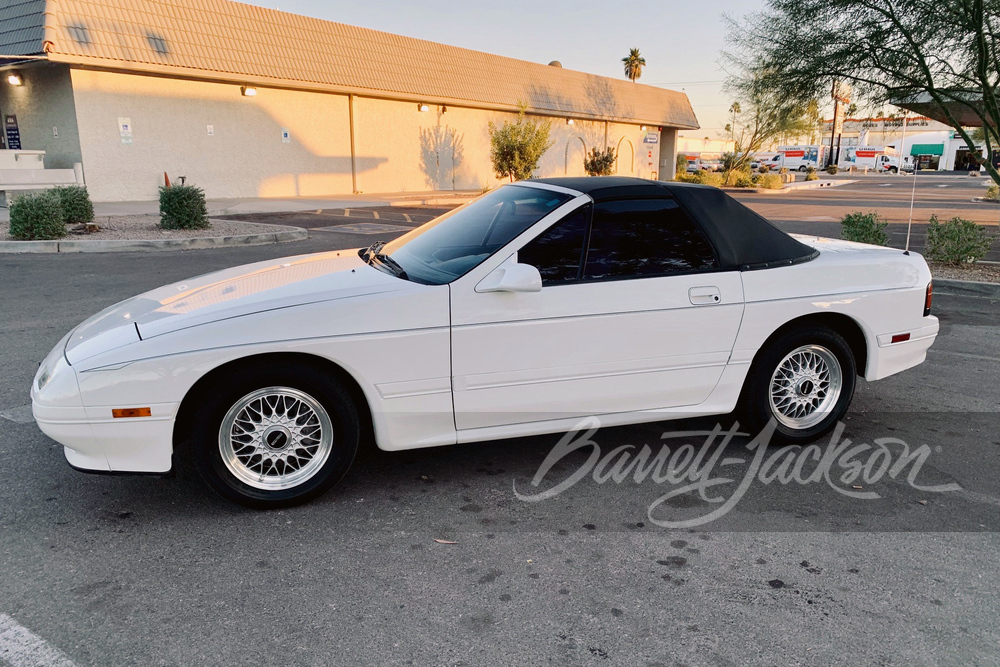 [Lot 47] 1989 Mazda RX7 convertible. Noble White with a black convertible top and blue leather front bucket seats. 13B 160 bhp 1.3 liter/80 ci two-rotor engine with a five-speed manual. $15,000 hammer price for this second generation RX7 with undeclared mileage—which makes me assume it's high. The eternal question; what are the new owner's intentions for this car?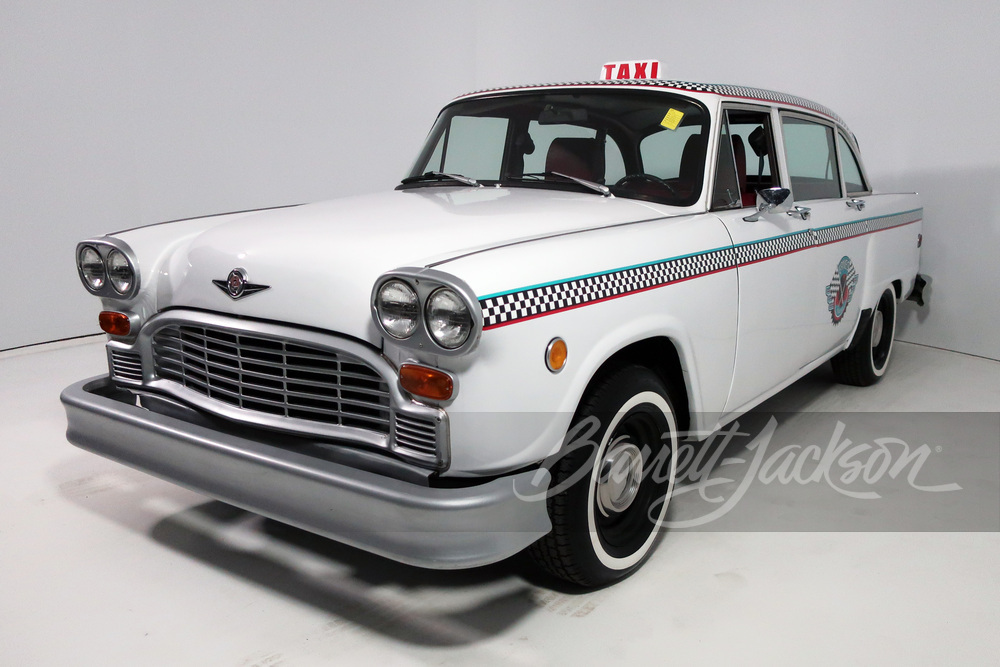 [82] 1982 Checker Marathon sedan. White with a red vinyl front bench seat. LC3 110 bhp 3.8 liter/229 ci V6 with a two-barrel carburetor, a three-speed automatic transmission, and 374 miles. $19,000 is evidently what it currently costs for a brand new Checker. The funny thing is that a typical movie shoot would want a Checker that is a little more beat up and that is yellow.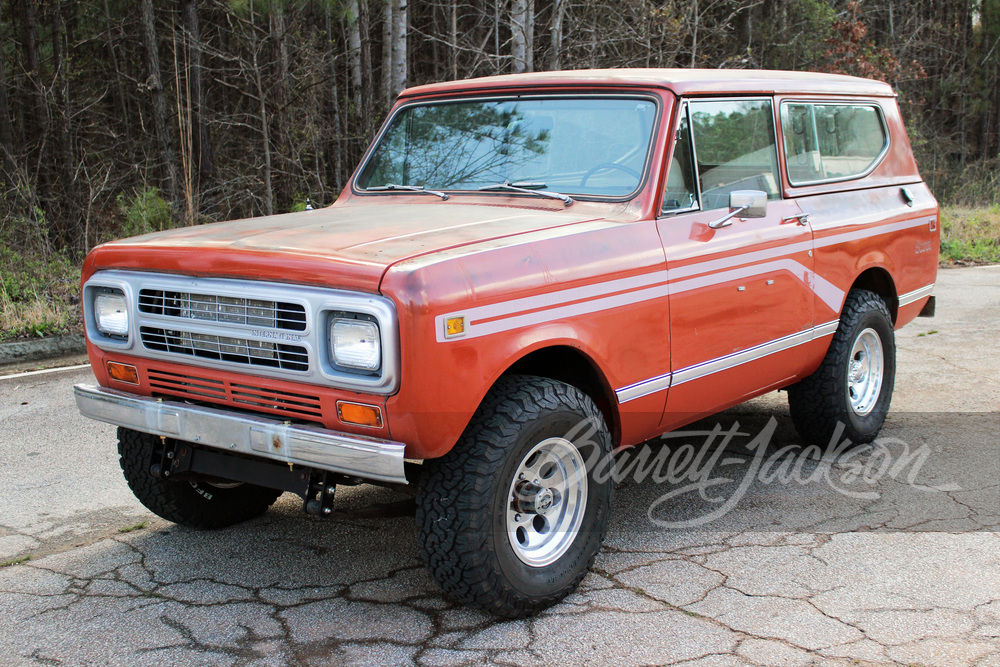 [134] 1980 International Harvester Scout II SUV. Copper with a russet plaid front bench seat. IH 148 bhp 5.7 liter/346 ci V8 with a carburetor, a three-speed automatic, and 16,000 miles. According to Hagerty's valuation tools, the $25,000 paid for this final year Scout was between #4/Fair and #3/Good money. The Scout factory in Fort Wayne, Indiana closed on October 31, 1980.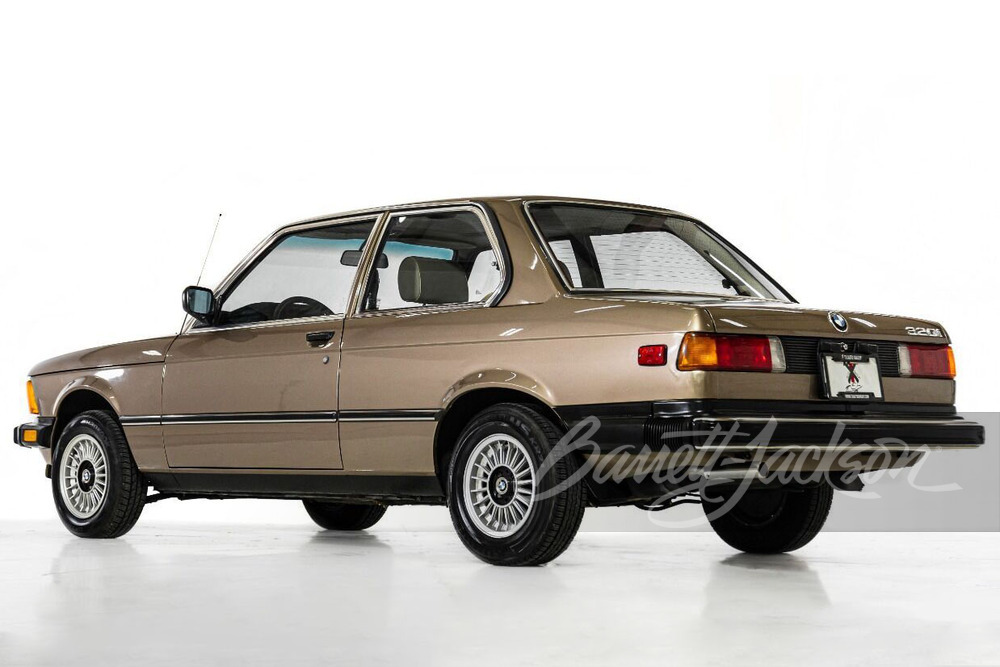 [317] 1983 BMW 320i coupe. Bronzit Beige Metallic with beige front bucket seats. M10B18 101 bhp 1.8 liter/108 ci inline four with fuel injection and a three-speed automatic. You see a lot of eighties 6-series coupes up for auction, along with various examples from the M specialty line. You typically do not see many eighties base 3-series cars. $7,500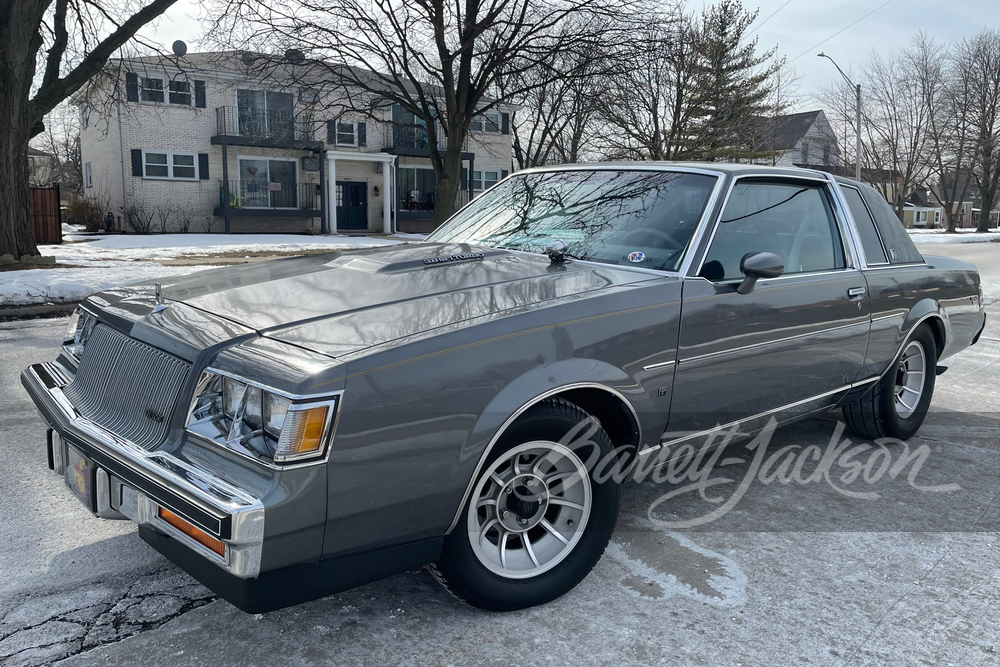 [342.1] 1987 Buick Regal Limited coupe with T Package. Dark Gray with a dark gray vinyl top and a gray split bench seat. LC2 245 bhp 3.8 liter/231 ci V6 with fuel injection and a turbocharger, a four-speed automatic, and 33,000 miles. $50,000 for the most civilian-looking of Buick's three different performance versions of the Regal for 1987.
What did you think of this year's Barrett-Jackson Palm Beach?