Barrett-Jackson's signature Scottdale auction recently completed. In the middle of 2021, I gave up trying to chronicle every eighties vehicle sold at any particular auction—there's often an endless sameness to them. So, I now only write about the cars and trucks that are less seen at auction. Below are eight out of the 1,800 or so sold at Scottsdale that attracted my eye, described and discussed with a little more detail than usual.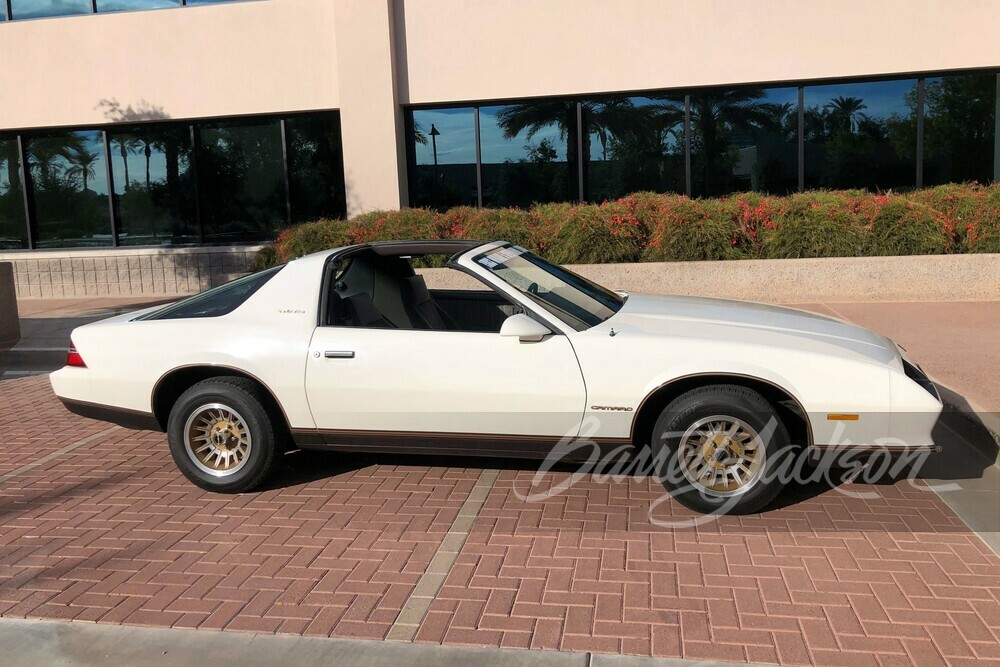 [Lot 113] 1983 Chevrolet Camaro Berlinetta hatchback coupe. White with removable glass roof panels and gray Custom cloth front bucket seats. LG4 150 bhp 5.0 liter/305 ci V8 with a four-barrel carburetor, a five-speed manual, and 12,000 miles. The five-speed is unusual in a V8-equipped Berlinetta, but is correct. I have often stated that you don't see many Berlinettas at auction. After this particular sale, you may see a few more—if many nice ones remain out there. $25,000 hammer price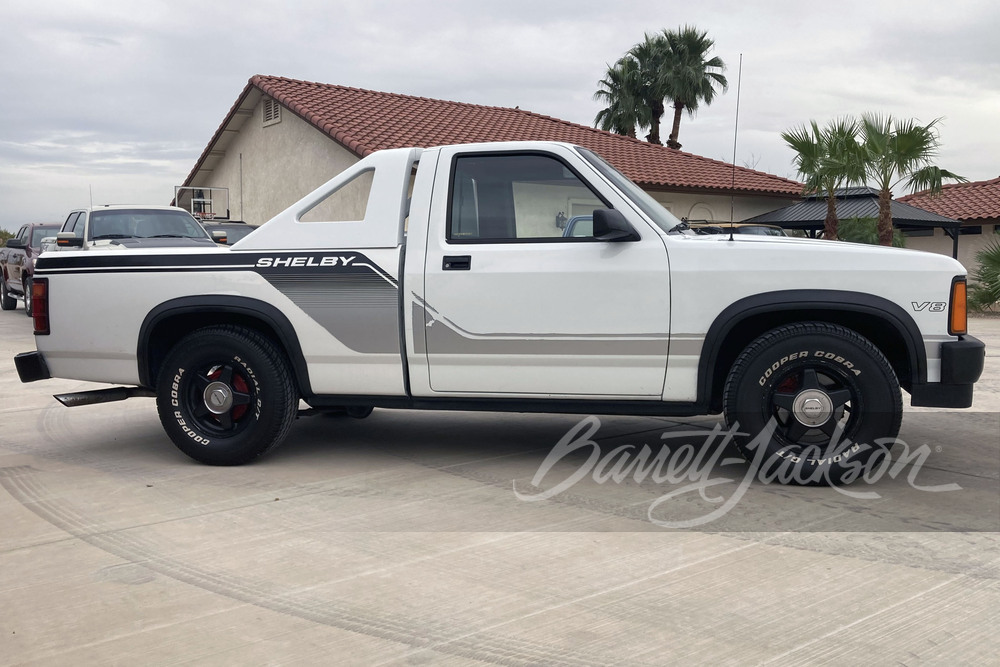 [125] 1989 Dodge Shelby Dakota pickup truck. Bright White with a red vinyl bench seat featuring Shelby charcoal cloth inserts. LA 175 bhp 5.2 liter/318 ci V8 with throttle-body fuel injection paired with a four-speed automatic—and that V8 is crammed in the engine compartment. $17,500 bought this moderately fast but slightly nondescript one-year-only Shelby (I think I prefer the Exotic Red version) with un-stated mileage.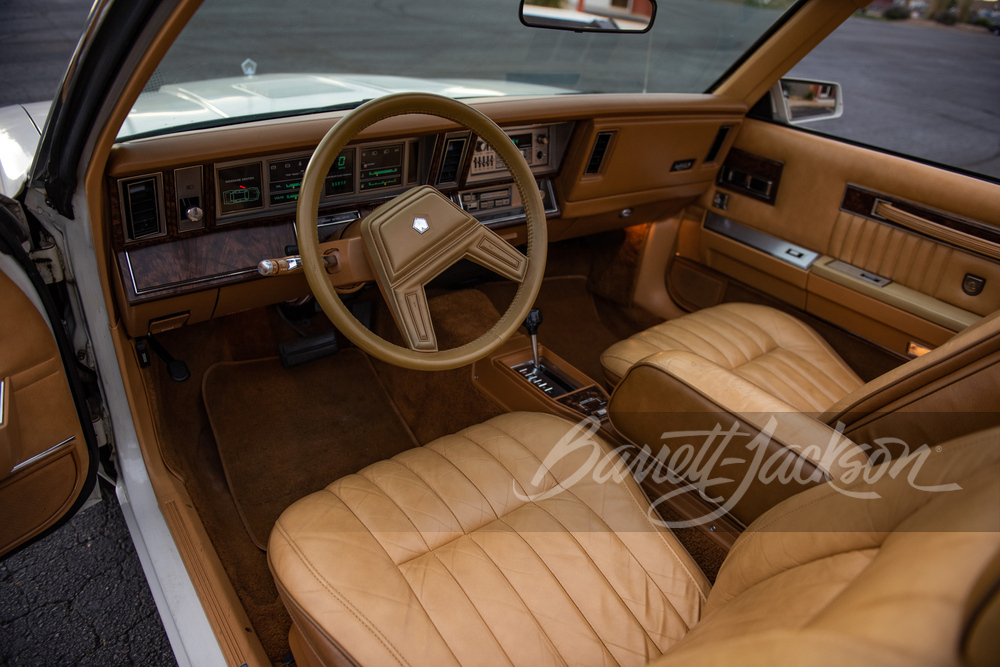 [151] 1985 Chrysler LeBaron Town & Country convertible. White Crystal with elm/teak woodgrain trim, a white convertible top, and light/medium tan leather front bucket seats. Turbo I 146 bhp 2.2 liter/135 ci inline four with fuel injection and a turbocharger mated to a three-speed automatic. I always liked the seats in the Mark Cross package that was optional for these convertibles—and this example has them. $12,000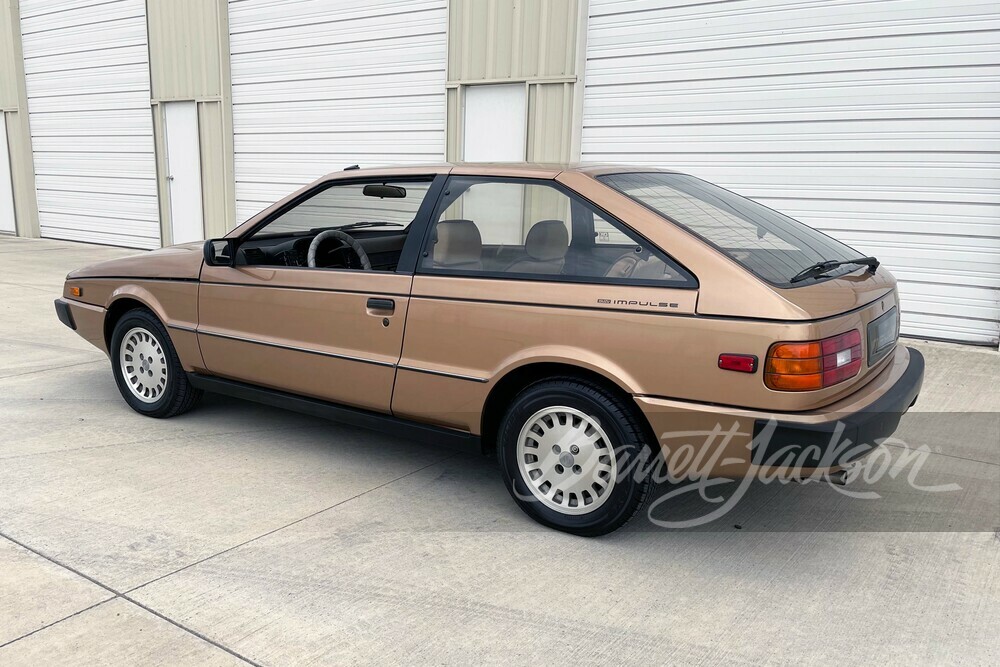 [305] 1985 Isuzu Impulse hatchback coupe. Light Topaz Metallic with tan cloth front bucket seats—I'd prefer Claret Red or Slash Black, but the color is correct and certainly of its age. G200Z 90 bhp 1.9 liter/119 ci inline four with throttle-body fuel injection, a four-speed automatic, and 22,000 miles. With its Giorgetto Giugiaro "Ace of Clubs" styling, the Impulse can be thought of as the nicest Chevette ever made—it shared the same global T-platform. An eternal and obvious question: if you've been looking for an Impulse, where will you find another one? $8,500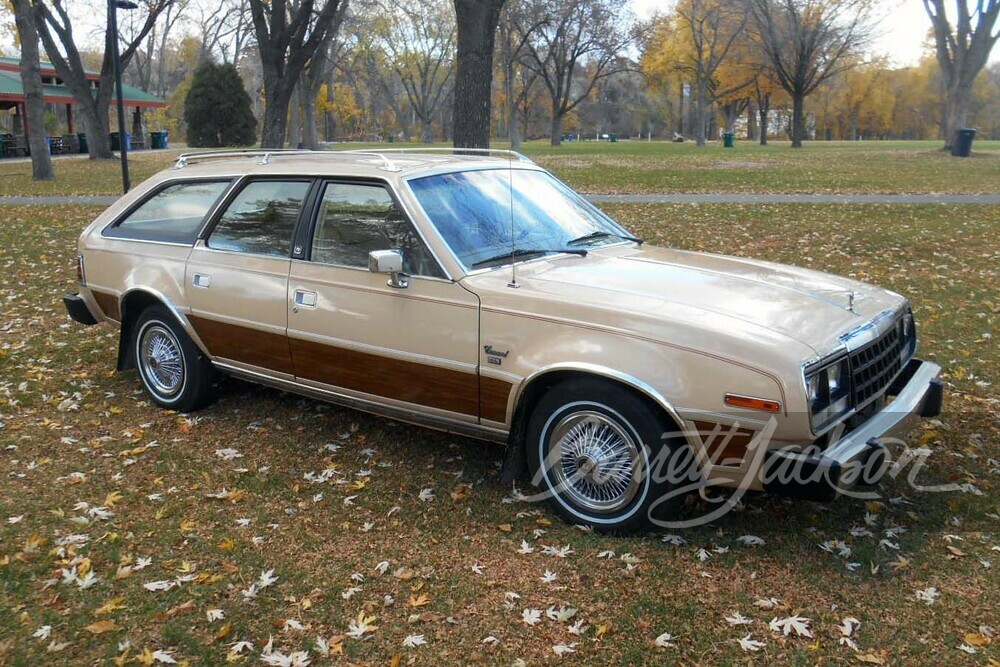 [314] 1981 AMC Concord DL station wagon. Cameo Tan with woodgrain side panels with beige Deluxe Grain vinyl front individual reclining seats. 110 bhp 4.2 liter/258 ci inline six with a two-barrel carburetor paired with a three-speed automatic. You see the related and concurrent four-wheel-drive Eagles with some degree of regularity, but a Concord is rare, rare, rare. At $8,000, what are the buyer's intentions for this car?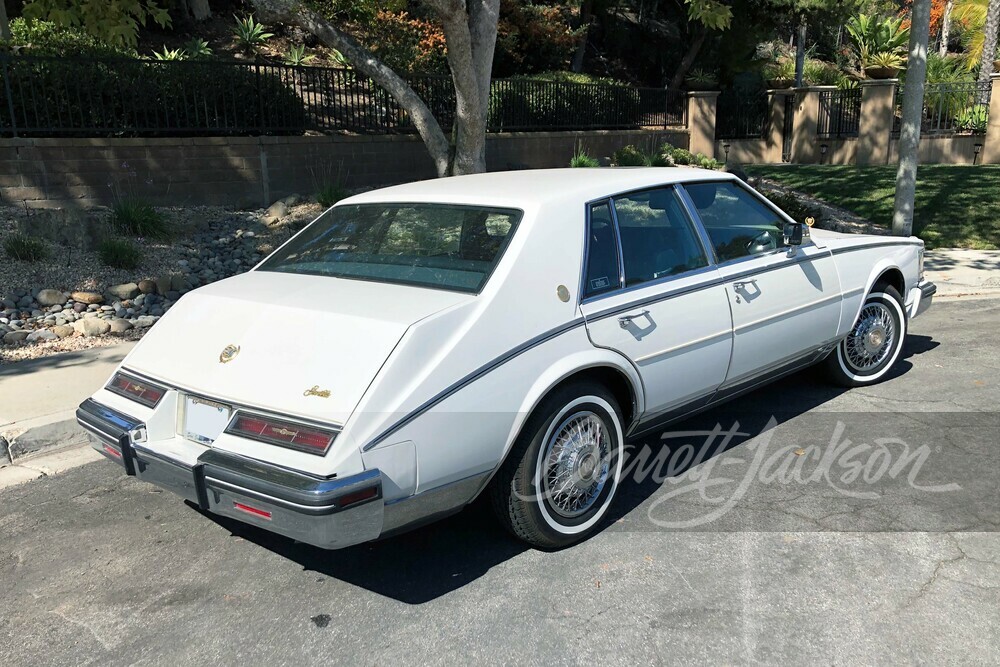 [315] 1985 Cadillac Seville Commemorative Edition sedan. Cotillion White with a vinyl top delete and white Dual Comfort tufted leather 50/45 front seats. HT-4100 135 bhp 4.1 liter/249 ci V8 with throttle-body fuel injection, a four-speed automatic, and 42,000 miles. Commemorative Editions were available in either Cotillion White (like this example) or Commodore Blue, and they all came loaded. 1985 was the final year for the polarizing second-generation Seville—the following generation would merely be bland. $20,000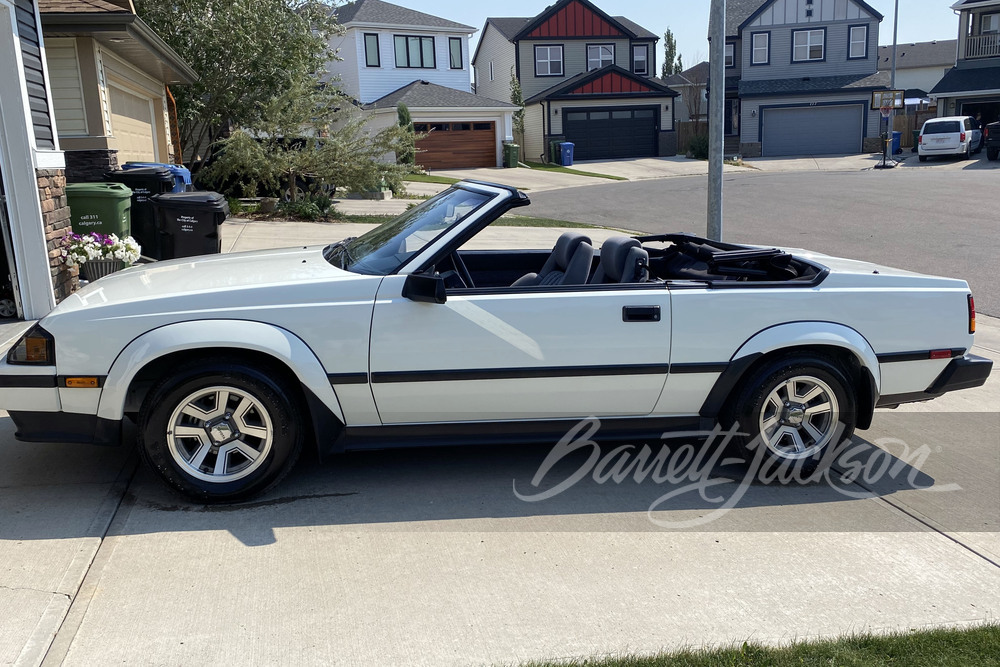 [385] 1985 Toyota Celica GT-S convertible. White with a black Cambria cloth convertible top and gray cloth front bucket seats. 22R-E 116 bhp 2.4 liter/144 ci inline four with fuel injection, a four-speed automatic, and 4,500 miles. 1985 was the final year for the rear-wheel-drive Celicas. I believe I miss every Celica generation—Toyota was a different company in those days. $25,000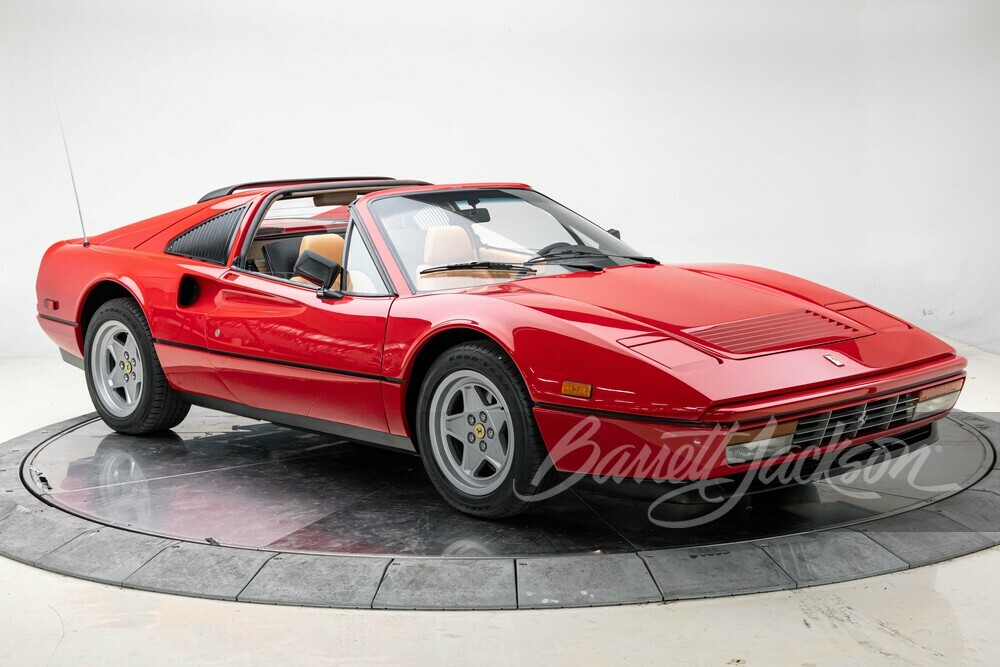 [1007] 1987 Ferrari 328 GTS coupe. Rosso Corsa with tan leather bucket seats—this is the clichéd color combination, but that doesn't mean it doesn't look good. Tipo F105CB 260 bhp 3.2 liter/195 ci V8 with fuel injection and four valves per cylinder paired with a five-speed manual. Hagerty believes that a rising Ferrari tide is lifting all boats of eighties and newer cars. That evidently includes this 328 that is about 2,000 miles post-restoration. $150,000
What did you think of this year's Barrett-Jackson Scottsdale?